Improve Supply Chain Visibility & Resiliency with One Platform
Supply chain disruptions can have significant impacts – especially when the parts and services are mission-critical. Nearly all hospitals and health systems are experiencing supply chain problems with 99% enduring shortages and scrambling to find additional vendors. With PartsSource's Supply Chain Risk Monitor, healthcare organizations will now have access to key data/information at the right time to improve situational awareness, mitigate risk, improve supply chain resiliency and ensure quality patient care.
According to a Kaufman Hall report1, 99% of hospitals and health systems are experiencing supply chain disruptions in supply procurement, including shortages of key items and significant price increases.

1 https://www.kaufmanhall.com/insights/research-report/2021-state-healthcare-performance-improvement-report-covid-creates
Powered by PRECISION Procurement® data, benchmarks and ordering trends from peer hospitals across the country, the PartsSource PRO Supply Chain Risk Monitor provides macro and micro visibility into risk, relative supplier performance trends and the evidence-based data necessary to mitigate the impact and identify strategic opportunities to improve clinical resource uptime.
Improve Efficiency
Wide-angle view of relative supplier performance
Backorder market trends
Supplier and modality risk profiles
System and location level supply chain impact and trend analysis
Buying behavior analysis
OEM vs. high-quality alternative comparisons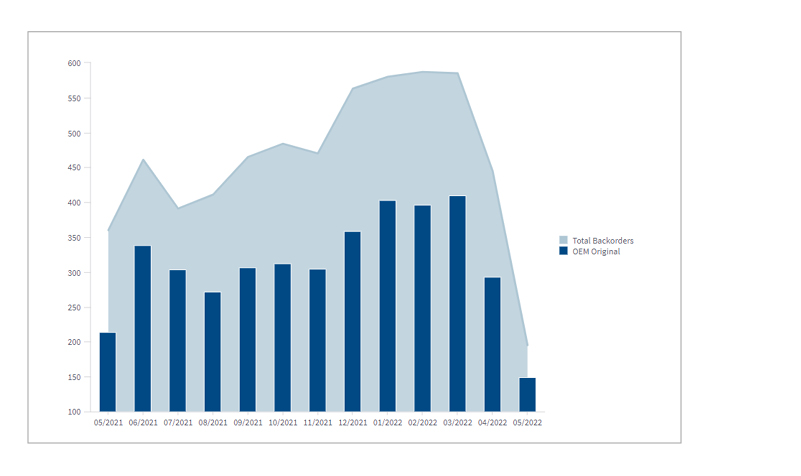 Backorder Trends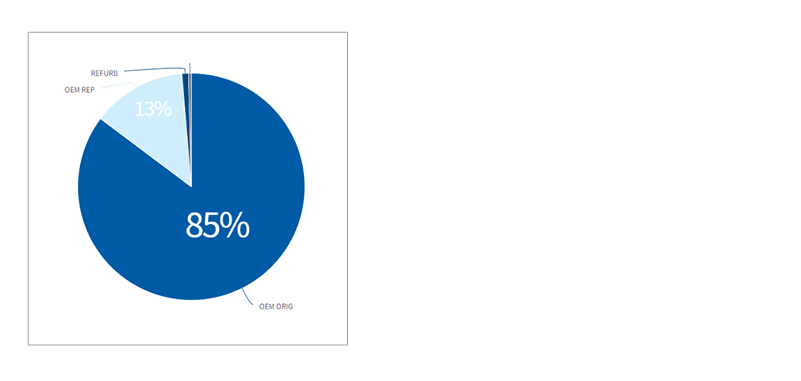 Condition Code Share Trends
Reduce Impact of Disruptions
Utilize secondary buying options, formulary rules and stocking strategies to mitigate risks
Implement temporary or permanent a formulary rules to manage trade-offs
Explore rent, loaner or repair options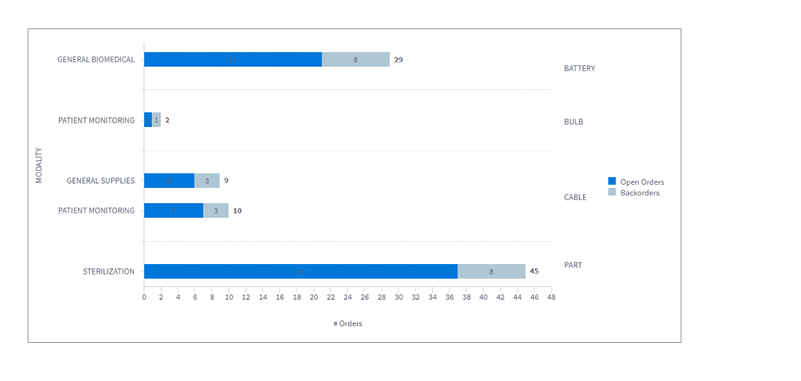 Modality Risk Profile
Identify Opportunities
Implement secondary buying options
Implement forward stocking locations to hold their inventory in regional warehouses rather than a central one
Purchase stock ahead of leading disruption indicators
Preventative Maintenance replanning based on current conditions and forecasts

Full Modality Analysis