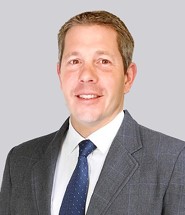 Jason Behm
Executive Solution Architect, PartsSource
Former System Director, Supply Chain & Clinical Engineering, SCL Health
Former Corporate Manager, Biomedical Engineering, Essentia Health
Years ago, clinical engineering (CE) and healthcare technology management (HTM) departments didn't use data as a key component in the decision-making process. Instead, clinical engineers based their strategy on previous experience, anecdotal successes and institutional knowledge gleaned from the HTM and clinical end-user staff. Service and sales representatives also drove the decision-making process, as they shared their expertise with HTM departments.
Over time, however, HTM professionals found that using data was the best and most efficient way to identify strategies to deliver the best value and determine ways to optimize resources. These strategies have internal benefits. For example, a key strategic value of a HTM department is the ability to apply its knowledge and networks of relationships to find the best suppliers and pricing for parts across the organization.
Through my work at SCL Health and Essentia Health, I've used data to support operations and make productivity improvements, including, but not limited to:
Improving all key performance metrics (i.e. response time, turnaround time, first visit fix rates, customer satisfaction, financials)
Developing career paths
Creating resource capacity
Identifying and justifying staffing and training based on need and opportunity
Elevating service-level agreement discussions with internal stakeholders
Supporting and developing capital equipment replacement strategies
Managing purchased services strategies
Elevating HTM within the organization
The value of data and clinical engineering programs
It's no exaggeration to say that data is the foundation for my work in healthcare technology management. Without good data, uncovering the challenges or opportunities within a healthcare technology management program is difficult. In addition, data can assist with understanding the true value of our HTM strategies. Are we getting enough value from our vendor service and vendor contracts, or are there service and cost savings opportunities we're overlooking? As an example from my past work with SCL Health and Essentia Health, data allowed us to compare service strategies and determine the best path for the organization – helping decide whether in-house, T&M, or contracted is the most efficient solution – while providing knowledge and leverage when negotiating with vendors. I wanted to compile a list of key areas where data was crucial to helping me make decisions in the clinical engineering space.
The following are my recommendations on areas data can be used to improve HTM performance:
1.Start with KPIs
When putting together the framework for data-driven decisions, for me, it always starts with data integrity and KPIs. You need to have a vision for what you are trying to deliver and create KPIs that support this vision. This creates the opportunity to identify and implement better performance metrics. Typically, I'm tracking:
• Service performance metrics
• Costs – parts and labor consumption and costs
• Customer satisfaction
• Financial metrics
Understanding how the metrics interact and impact one another is critical to managing day-to-day operations, so you're running an overall effective program. For example, when underperforming equipment causes excessive disruption to patient care and caregivers, having more precise, data-driven insights into repair trends identifies opportunities. Once you have data integrity in place, you can run an analysis and see what specific equipment is often down, and therefore using a lot of service time. That provides insights on where exactly we need to find solutions to improve uptime. We found the data in many cases supports capital replacement needs assessments and planning taking HTM from a fix it team to a strategic contributor when evaluating your total inventory proactively.
2. Analyze data and identify opportunities to improve and achieve goals
I've also found data to be critical at figuring out resource efficiencies – in other words, how many people a department needs to do the work. While at SCL Health, data informed how I scheduled and assigned work. PMs (I looked at which offsite facilities and clinics they were visiting and when) are an area I've found significant efficiency improvement opportunities. An interesting exercise we did was spaghetti mapping to Using Data-Driven Decisions to Improve HTM Performance identify all the redundant trips made to and from departments and sites due to scheduling. We also reviewed our workload balance among the techs and engineers periodically. Because I could measure trips and travel time to and from these facilities, among other things I was able to significantly improve our efficiency by reassigning schedules and engineers Competency assessments also go hand-in-hand with resource efficiencies. In fact, data allowed my teams to become more efficient with assignments and scheduling of PMs and repairs because it ensured we were aligning with staff competencies. In turn, this led to competency assessments and training opportunities – delivering improved customer satisfaction, response time, and first visit fix rates.
3. Review which are delivering value
Analyzing data shows you what activities are delivering the most value. However, even more important, data also helps you determine the best questions to ask so you can improve the value your department provides.
Key questions include:
• Am I delivering service with the most cost-effective solution?
• Are there opportunities to free up resources and support other activities?
• Can I improve my other performance areas to deliver better customer service and improve my customer satisfaction?
4. Determine service strategies
Data can also help you determine whether your current service strategies are allowing you to deliver the best value to customers. Does it make the most sense to handle servicing these issues in-house, or is outsourcing a better choice for efficiencies and cost? For example, maybe there's a viable third-party option in your geographic region that delivers better overall value, as measured by response times, customer service and costs. Unless you have data available to analyze, you'll never know.
5. Find opportunities to be more cost effective and free up resources
As clinical engineers, searching for parts has become an addition to the job. It is important though, that we review all areas of the HTM team's work to find opportunities to free up resources so the team can focus on high-value work, such as servicing equipment. To find these opportunities you need to know all your data points to compare alternative strategies and negotiate with vendors. This is where your KPIs come in.
You need to know your:
• Labor consumption and costs
• Parts consumption and costs
• Staffing capacity and competencies
These data points along with others come into play when you're evaluating if your strategies are delivering the best value. Using Data-Driven Decisions to Improve HTM Performance.
6. Utilize a clinical resource management platform
One way that I have found data support is with the assistance of a clinical resource management platform. When I worked at SCL Health, my CE team realized that we needed help to drive cost savings, efficiency and quality so we decided to implement PartsSource PRO. PartsSource was an integral partner to assist with data-driven insights and evidence-based decision making in the parts purchasing process and the PartsSource PRO platform specifically was key to building my data integrity. At first, my team didn't know how many parts we were using or how much they cost on a piece of equipment because we weren't good at tracking it, so PartsSource's integration was key to providing that information. In addition, the platform gave us access to real-time insights, assisted with identifying hard cost savings and helped us measure and improve quality. Beyond the cost savings and quality improvements, my teams gained significant amounts of time back in their days allowing us to identify opportunities to train our engineers and in-source service contracts delivering even greater cost savings while focusing on our core competencies to improve service delivery for our internal customers.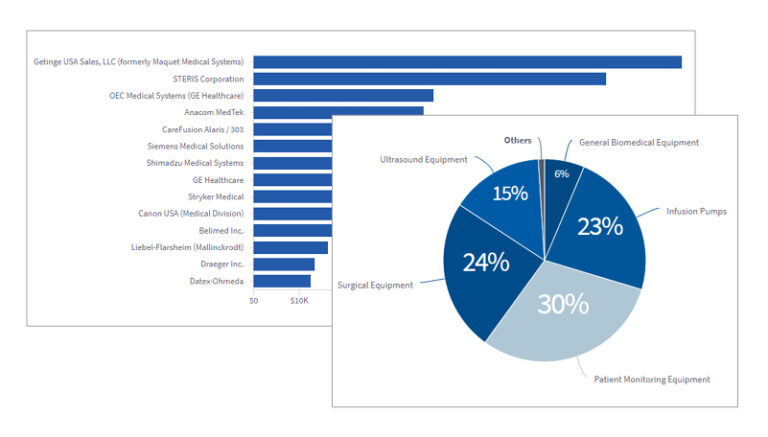 Conclusion
At the end of the day, data is crucial to a CE team's success. It removes emotions and personal perceptions from decision making, helps identify opportunities for improvement and promote business case and ROI development, all while demonstrating to leadership that HTM departments have a solid understanding of current strategies and are valuable strategic contributors to their organization.
Request a Resource Optimization Plan